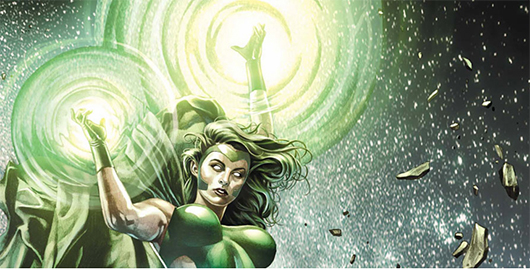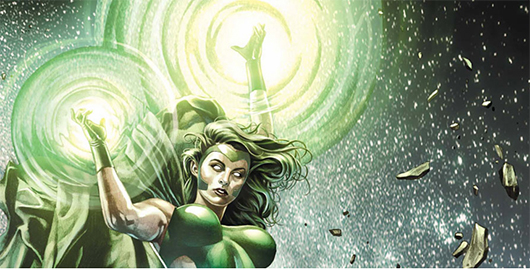 The Las Vegas FOX station's MORE program interviewed the cast of The Gifted and got a scoop on Lorna Dane's hair.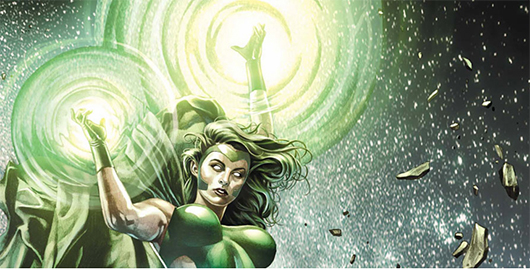 The Las Vegas FOX station's MORE program caught up with cast members from The Gifted during their recent visit to the city, and in the interviews, we got to learn a bit more about this upcoming mutant television program from FOX.
The cast members they talked to included Emma Dumont (Lorna Dane), Blair Redford (John Proudstar), Jamie Chung (Blink), Coby Bell (Jace Turner), Natalie Alyn Lind (Lauren Strucker), and Stephen Moyer (Reed Strucker). (Sorry, folks. It doesn't appear Amy Acker was present.)
"We want to stick with the original mythology," Dumont teases about how we will get to see the characters. "These will be the beginning stages of these mutants discovering their powers," adds Jamie Chung. "I think eventually the characters will develop into something that the fans are familair with, in terms of the comic books," she says.
Emma Dumont adds that she is messaged frequently by fans wanting to see the green hair on Polaris. Can we add ourselves to that list? "I promise you, you will get the green hair," she says.
Natalie Alyn Lind promises that The Gifted will be "relatable" in the family aspect of the show, and Stephen Moyer echoes his enthusiasm, adding that families will likely watch the series together.
In any event, it's a cool chance to see some actors talking The Gifted that we haven't heard from. Enjoy: