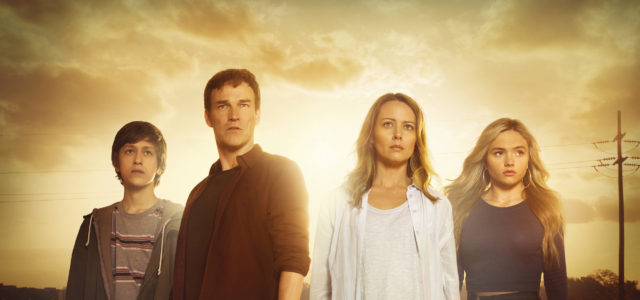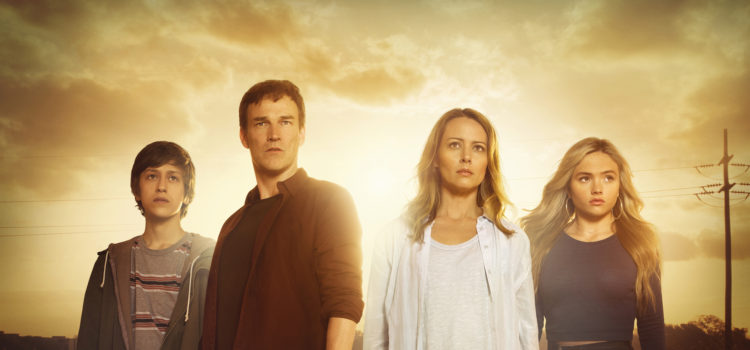 Stephen Moyer talked about The Gifted and the overall X-Men universe with CTV's etalk.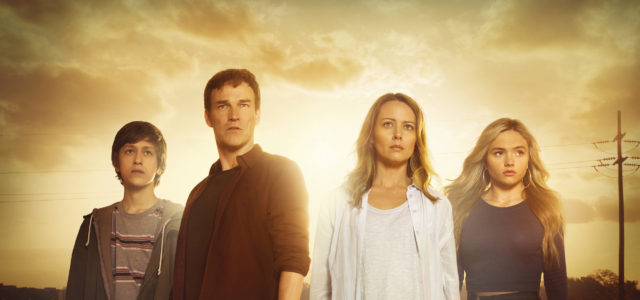 The Gifted has been picked up by Canada's CTV channel where it will air Monday nights at 9, just like it will on FOX. Tying in with the Canadian Upfronts, Stephen Moyer did an interview with CTV's etalk to reveal a bit about what it's like to be part of the Marvel mutant X-Men world. Before he became completely involved, though, he read the script and asked his wife — someone with quite a bit of mutant experience of her own — what he thought of it.
"I read it and thought it was kind of amazing, and gave it to her and said 'what do you think?' and she loved it too," Moyer recalled. (Moyer's wife, Anna Paquin, has played Rogue in multiple X-Men films). "It's exciting, and funny, and dark, and suspenseful, and a thriller, and a drama all at the same time," he said.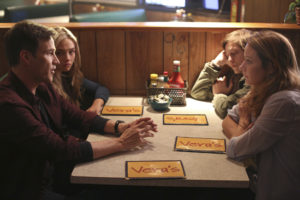 "I play a character called Reed Strucker," he began to explain when asked about his character. "He's a lawyer. He's a prosecuting attorney for the government, and his job is to basically sort of find people with the mutant gene and take them out of society and put them into a detention facility will they will not endanger themselves or others. He has always sort of done that, and that's what he believes is the right thing to do, and then his son has a mutant episode. So he's suddenly in this world hwere he has to come to terms with the fact that everything he's believed in and sort of fought against, is something that he might actually be having to deal with himself. Does he turn his son in? What does he do? He basically decides to go on the run with his kids."
The Gifted as well as the overarching X-Men universe has a lot of metaphors to real life. "What's great about the X-Men thing is it is about that otherness and that differentness that we see in everyday society, but celebrating it. Giving those people a way of existing. We, the normal people, are afraid of them because they're different, just like you're scared of Spider-Man when he first turns up. Is he a good guy or a bad guy? What our show kind of represents is that differentness, and trying to appreciate that differentness rather than being scared of it. That framework of science fiction is something that I had to deal with a little bit with True Blood, and realizing that people attach their own whatever is different about them to our show as a metaphor," Moyer said.
Could Reed himself be a mutant? "At present, I think it's very important that you have an everyman character to attach to, the audience in their own way are the everyman character," he said. "Myself and Amy Acker's character who plays my wife, we're the projection of you, who would have to deal with what it would be like if you had a kid who displays some kind of differentness, but as for whether or not Reed will develop any, I don't know."
Where does The Gifted fit in to the overall X-Men universe? "Within the X-Men films, we're not allied to them or positioned within that. There are obviously mutant characters that have a place in the comic books. Some of them are different. Some of them are related in some way. But in terms of timeline, we definitely slot into a timeline, but as of yet we are not allied," Moyer shared.
You can watch the entire interview video, where Moyer also talks about things like Stan Lee's cameo in the pilot, below.