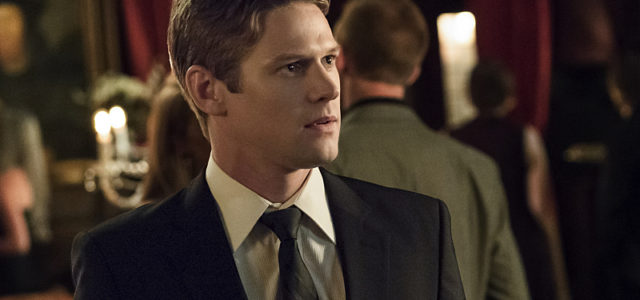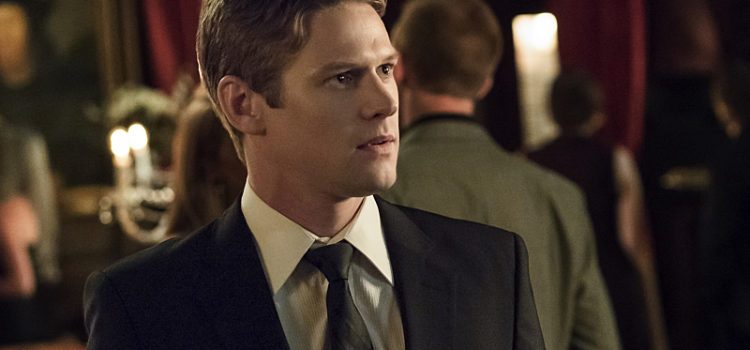 Official description for The Gifted Episode 4 "eXit Strategy" guest starring Zach Roerig as Pulse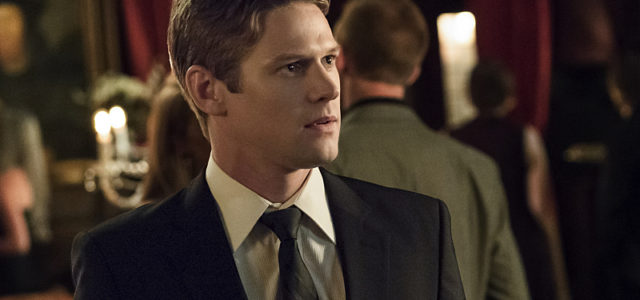 The Vampire Diaries' Zach Roerig is guest starring as Pulse in the fourth episode of FOX's The Gifted which is called "eXit Strategy."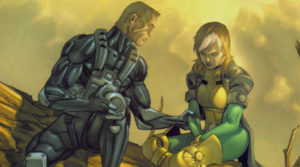 In the comic books, Pulse first appeared post-"M Day" in which a lot of mutants lost their powers. His gifts include the ability to disable the powers of others as well as electronic systems and telepathic intrusions. Yes, everybody, Matt Donovan's got him some super powers!
Here's the official press release with spoilers from the network:
THE MUTANTS DEVISE A PLAN TO TAKE DOWN SENTINEL SERVICES ON AN ALL-NEW "THE GIFTED" MONDAY, OCTOBER 23, ON FOX
When the mutants devise a plan to take down Sentinel Services, Eclipse seeks out an old friend from his dark past in order to obtain some useful information. Meanwhile, Lauren and Andy attempt to combine their powers in order to help the group in the all-new "eXit strategy" episode of THE GIFTED airing Monday, Oct. 23 (9:00-10:00 PM ET/PT) on FOX. (GIF-104) (TV-14 L, V)
Cast: Stephen Moyer as Reed Strucker; Amy Acker as Caitlin Strucker; Sean Teale as Eclipse/Marcos Diaz; Jamie Chung as Blink/Clarice Fong aka Clarice Ferguson; Coby Bell as Jace Turner; Emma Dumont as Polaris/Lorna Dane; Blair Redford as Thunderbird/John Proudstar; Natalie Alyn Lind as Lauren Strucker; Percy Hynes White as Andy Strucker.
Guest Cast: Elena Satine as Dreamer; Zach Roerig as Pulse; Michelle Veintimilla as Carmen; Joe Nemmers as Agent Weeks; Hayley Lovitt as Sage; Jermaine Rivers as Shatter; Tony Vo as Young Mutant; Derek James Jones as Trader; Josue Gutierrez as Francisco; Aaron Nelson as SS Winkler; Matt Doman as SS Mcauley; Tom McIlwain as SS Guard #2; Jesse O'Neill as SS Guard #3; Gino Vento as Juan; Jason Ripoll as Gangbanger; Stephen Jones as Driver