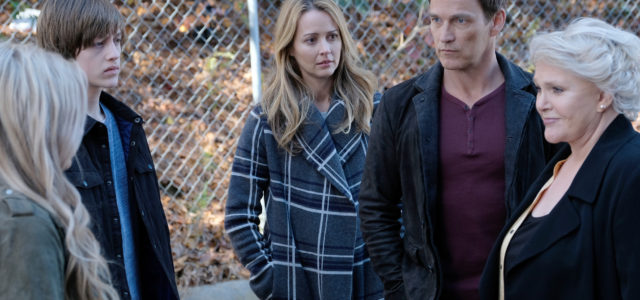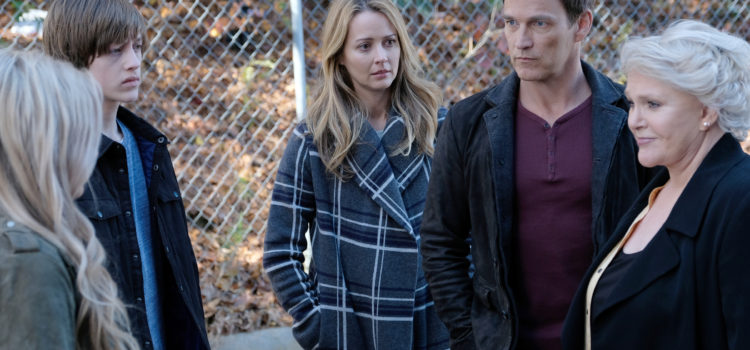 Preview images for the Gifted season finale episodes "eXtraction" and "X-roads"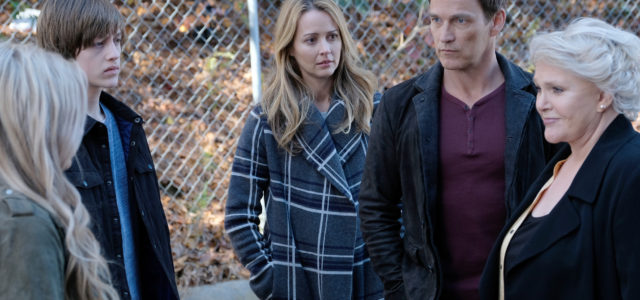 The Gifted season finale airs tonight starting at 8PM ET/PT on FOX for what will be a two-hour special event. Don't worry — the show has already been renewed for Season 2.
Here's how FOX describes the finale episodes; some photos follow below. Come talk about the show on our Gifted forum!
Dr. Campbell attends an anti-mutant summit, attempting to take the Hound program national, and some of the team at Mutant HQ goes on a dangerous mission to stop his efforts. Polaris learns more about her past and makes a crucial decision that could have impactful consequences. Meanwhile, the Mutant HQ comes under attack and, with everything to lose, relationships are put to the test and alliances shift in the all-new ""eXtraction/X-roads" special, two-hour season finale episode of THE GIFTED airing Monday, Jan. 15 (8:00-10:00 PM ET/PT) on FOX. (GIF-112/13) (TV-14 L, V)
TG-S1_112-6-EM_0029_hires1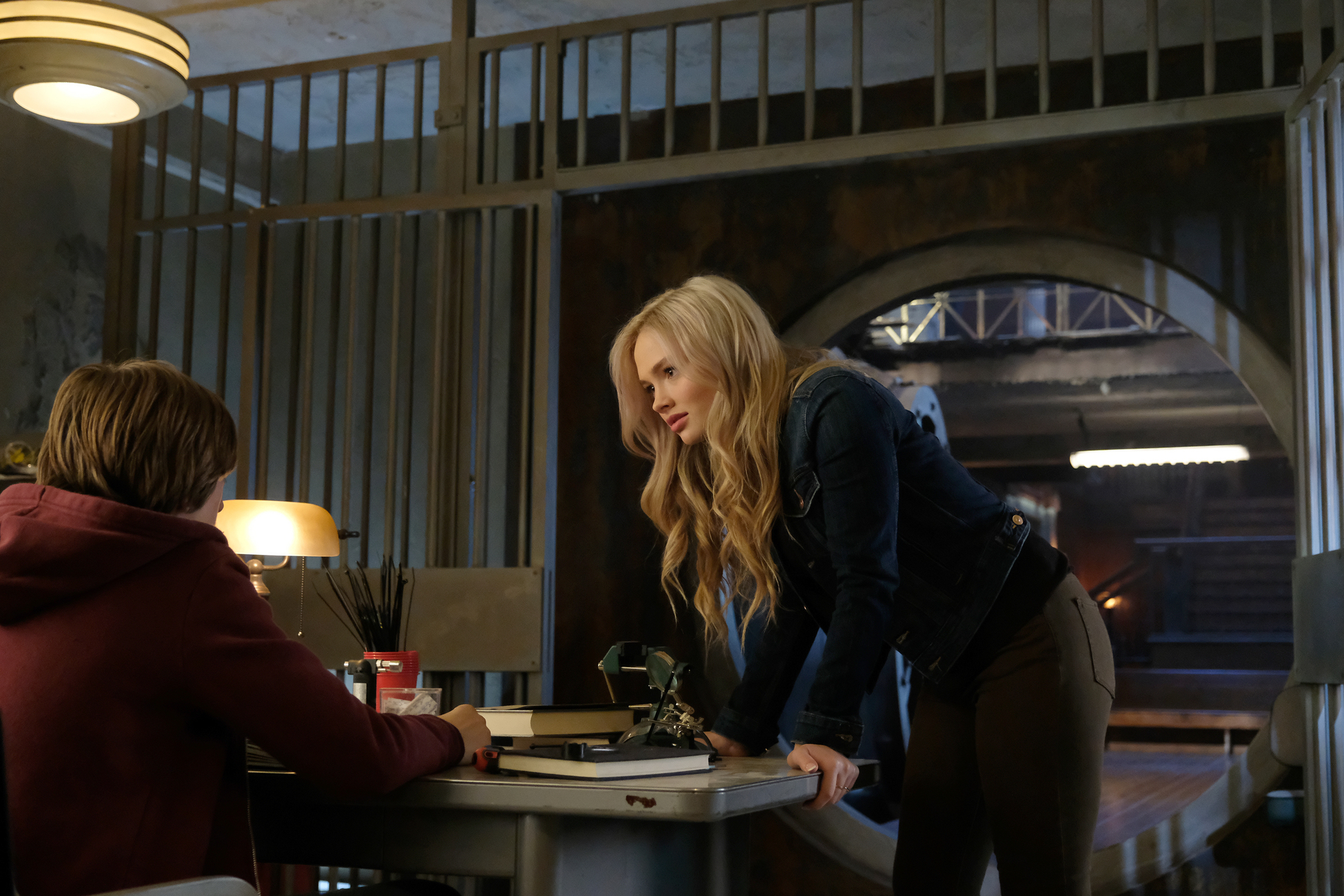 Cast: Stephen Moyer as Reed Strucker; Amy Acker as Caitlin Strucker; Sean Teale as Eclipse/Marcos Diaz; Jamie Chung as Blink/Clarice Fong aka Clarice Ferguson; Coby Bell as Jace Turner; Emma Dumont as Polaris/Lorna Dane; Blair Redford as Thunderbird/John Proudstar; Natalie Alyn Lind as Lauren Strucker; Percy Hynes White as Andy Strucker
Guest Cast: Garret Dillahunt as Dr. Roderick Campbell; Andrew Benator as Campbell's Aide; Skyler Samuels as Esmé; Elliot Grey as Director Wolcott; Jeff Daniel Phillips as Fade; Hayley Lovitt as Sage; David Norona as Senator Matthew Montez; Alex Collins as Jack Campbell; Sharon Gless as Ellen; Kurt Yue as Trask Employee; Cristian Gonzalez as Insurance Agent; Charles Green as Political Strategist; Angela Oh as Chief of Staff; Andrew Masset as Franklin Bennett; Duke Jackson as SS Agent #1; Jermaine Rivers as Shatter; Charles Nix as Skyler; Jessica Goei as Naya; Renes Rivera as Mark; Dinarte De Freitas as Pedro; Erinn Ruth as Evangeline; Vishesh Chachra as Agent Novak; Matthew Cornwell as Tech