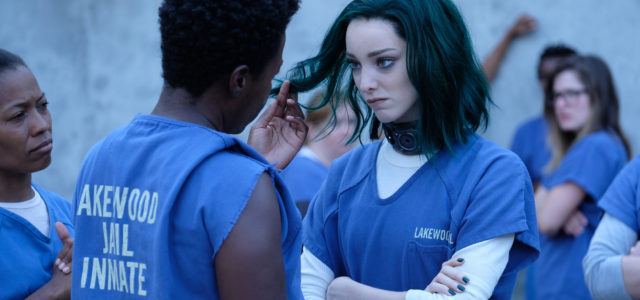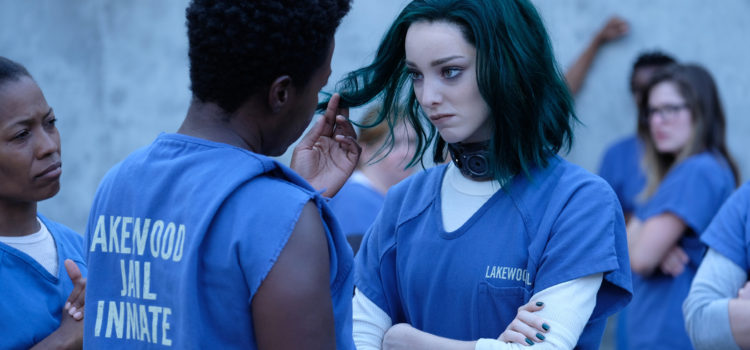 Preview images for The Gifted Episode 2 "rX"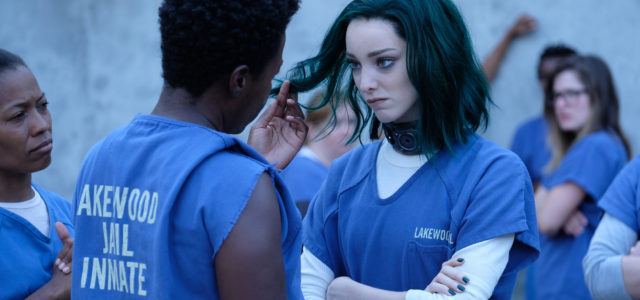 FOX has released a whole lot of promotional photos for the second episode of their upcoming X-Men-related TV series The Gifted.
The Gifted Episode 2 is called "rX" and the new photos include the first look at Elena Satine's character — as a bonus, we should all notice the color of Lorna Dane's hair! Interestingly, some of these photos are captioned with the episode's original title "A New World."
UPDATE: We now have three more photos from The Gifted Episode 2! Find them at the start of the slideshow.
The Gifted premieres Monday, October 2 on FOX; the second episode will be seen October 9 on the network. As always, please spread the word about XMenTV and be sure to follow us on Twitter for more photos and content as they become available!
An official description for The Gifted Episode 2 can be found here.
TG-S1_102-2-EM_0008_hires1