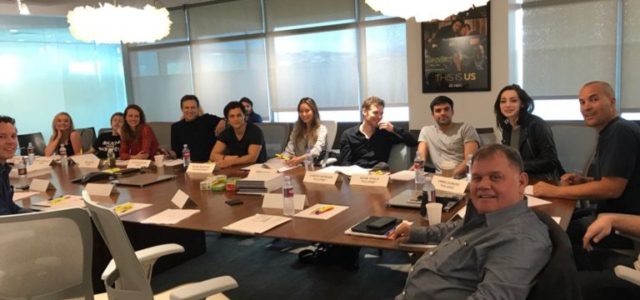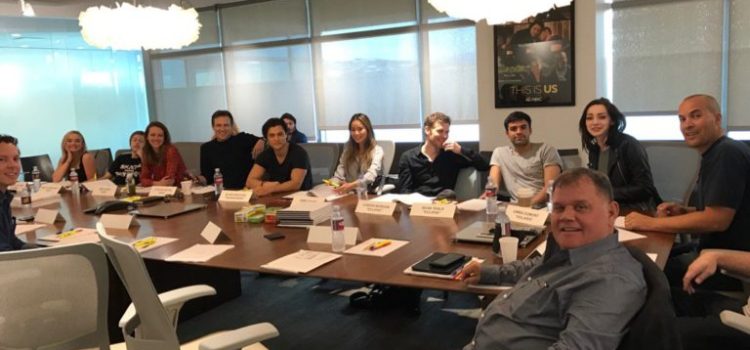 EW is reporting that The Originals' Joseph Morgan is NOT part of FOX's X-Men TV cast.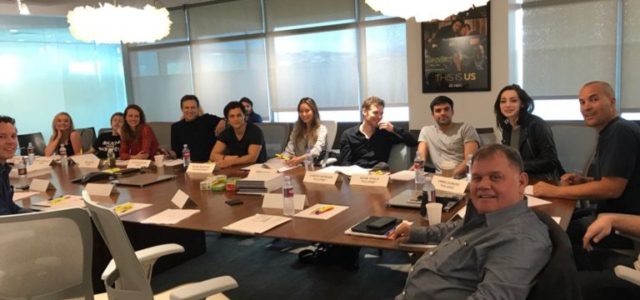 Friday night was a night of a lot of buzz for fans of Joseph Morgan: Not only was his Originals character Klaus referenced in the series finale of The Vampire Diaries, but he also appeared at a photo taken of a readthrough of FOX's X-Men-related TV pilot which may or may not be called "Gifted."
This, of course, led to speculation that The Originals may be finished after Season 4, which premieres this Friday, March 17 on The CW. (See some photos from the season premiere here). But guess what? Word has come that Klaus and Joseph Morgan aren't going anywhere, as Entertainment Weekly is reporting through "multiple sources" that the actor has not been cast in the series but was merely there to fill in for the read-through. Perhaps he's a friend of a member of the cast? In any event, here's the photo that sparked the speculation: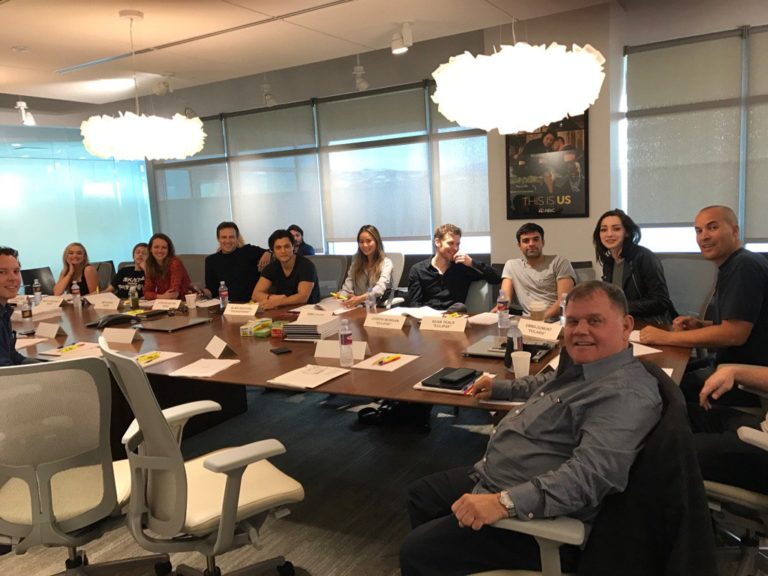 Note that Morgan's character is listed as "Eclipse," which is also the name of the character played by Sean Teale who is sitting right next to him. But then again, why would Morgan be filling in for someone who is sitting right there? And why would an actor who has the status of being the lead on another show just "fill in" at a read-through anyway? We don't know that, but we do know that Joseph Morgan has not been included in other photos tweeted or posted on Instagram by other members of the cast. That could lend credence to the notion that he really was truly just there filling in for the day.
Another speculation that we could have is that Morgan might not be there "just for the read-through" but he is only truly in the pilot episode, filming it during his hiatus between Originals Season 4 and a potential Season 5. Maybe he is a first Eclipse with Sean Teale's character taking on the mantle? Though, if EW's sources are right, he does not have a role on the series at this time.
All indications we are hearing at KSiteTV is that fans should not assume Joseph Morgan's time of The Originals is done. There are hundreds of people who put time and love into creating The Originals, and if people go into it thinking "oh, it's ending anyway," that might be reason for someone to think not to watch, a shame since this is how the Vampire Diaries world lives on after the recent ending of the mothership, which could have a lot of potential for the continued existence of that world. Yes, it has happened before where actors got new roles before we learned they were departing other ones – Connie Britton from Nashville being a perfect recent example – but sometimes "sitting in at a read-through" really is just that.
Sometime between now and the inevitable premiere of this show, we will probably have answers, and the "Joseph Morgan on X-Men" story is still probably not completely told. But so far, it looks as though EW's sources may be right.